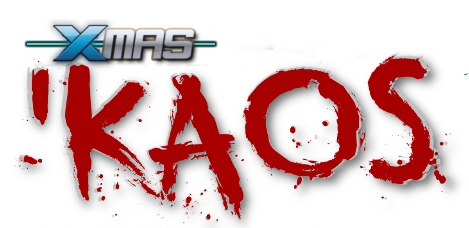 LIVE! From Arena Ciudad de México, Mexico City (22,300 Capacity)
Tag Team Action!
Drake Dysfunction & Creed vs. The Epicly Epic Pair of Epic Epicness (Buster Honeycutt & Brad Fosters)
Rather recently, brothers Drake Dysfunction and Creed reunited. Drake has been caught up in Whisper's War and the Watchtower while Creed's been hauting the Genesis roster, but now together they have a threat to face together- new tag team the...okay, the Epicly Epic Pair of Epic Epicness. Assumedly, Buster Honeycutt and Brad Fosters are pretty damn epic.

Will the brothers stick together and take a victory, or could it be an Epic Win for the Epicly Epic...those guys.
--------
Deadline for matches is 16th December 2013 at 11:59 Eastern Standard Time.
Voting will start at this time and conclude on 20th December 2013 at 11:59 Eastern Standard Time.
[CST is one hour earlier. GMT is five hours later.]