LIVE! From the Allstate Arena in CHICAGO, ILLINOIS (18,500 Capacity)
XWA Hardcore Championship Match!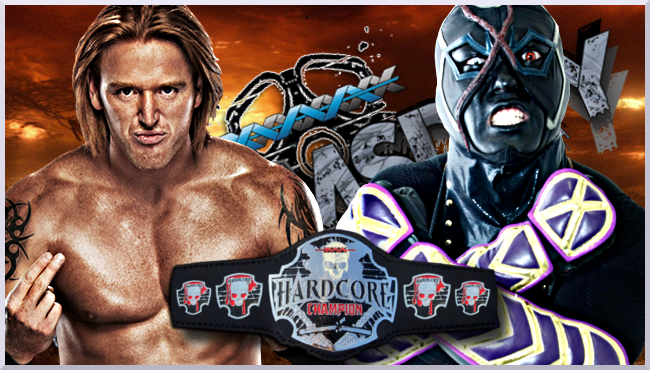 Chris Novak vs. Gain Dermal
For the past few weeks, Gain Dermal has had his sights set on becoming the Hardcore Champion and has targeted Chris Novak as a result. After winning his match against the "Mad Man from Manchester" last week, Gain Dermal has finally earned his shot and will now challenge Novak in a straight-up Hardcore match with the title on the line!

Will Novak be successful once again in defending the title? Or will the mysterious and unhinged Gain Dermal get people really talking?
--------
Deadline for matches is 23rd September 2013 at 11:59 Eastern Standard Time.
Voting will start at this time and conclude on 27th September 2013 at 11:59 Eastern Standard Time.
[CST is one hour earlier. GMT is five hours later.]