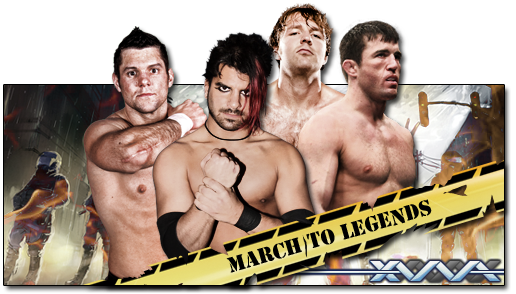 LIVE! From the Joe Louis Arena in Detroit, Michigan! (20,666 Capacity)
Submission Match!
Crash Barley vs. Axle Aomori
Crash Barley debuted last week in a successful effort against Drake Dysfunction, which ironically enough, Drake has been given a shot at the World Heavyweight Championship. Crash then went on to issue a challenge to the entire company via XWA.com, stating he could defeat anyone that dared step up to the plate. Apparently, there was someone that decided they had the goods to compete against Crash: Axel Aomori. Axel, coming off of a close loss to Blake Jones, has accepted the challenge and will go toe to toe with Crash. Let's hope for Axel's sake, he's tuned up on his grappling skills...
--------
Deadline for matches is Sunday, March 17th at 11:59 Eastern Standard Time.
Voting will start at this time and conclude on Friday, March 22nd at 11:59 Eastern Standard Time.
[CST is one hour earlier. GMT is five hours later.]