LIVE! From The Pepsi Center - Denver, Colorado!
Show Opener!
Singles Match!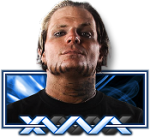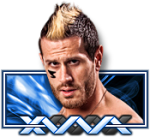 Chris Chaos vs. Terrell Givens
Many think that Rose let Chris Chaos get off easy as he began his crusade to vanquish all those looking to or those who have looked to do the Xtreme Wrestling Alliance harm. But now The Headcrusher looks to make up for past failings and he intends to start tonight at Terrell Givens, a man who helped his own partner get back on the winning way last week in a match between Overdrive members. Now however, it is time for Givens to get back in the driver's seat and bring home a "W", so that he and Golphin can get back to what they do best; winning tag team gold.
---
Deadline for matches is Friday, July 8th at 11:59 Eastern Standard Time.
Voting will start at this time and conclude on Sunday, July 10th at 11:59 Eastern Standard Time.
[CST is one hour earlier. GMT is five hours later.]