LIVE! From The Pepsi Center - Denver, Colorado!
Mixed Batch Tag Match!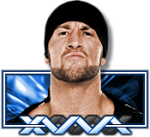 T.K. & Trace Demon vs. Derrick Jedi & Drake Dysfunction
All four of these men found themselves on the short end of the stick at some point in the XWA Grand Prix tournament, for one reason or another. Now however, they get a little chance to begin redeeming themselves and hopefully return to contention for a chance at the XWA World Heavyweight Championship. Things won't be as simple as they appear though, as each team has a man looking over his shoulder. Trace Demon has his eyes set on Jordan "Scorpion" Michaels after a confrontation last week that nearly escalated into a brawl while Derrick Jedi's problems have already turned into a near riot in Colorado Springs as he deals with The Hierarchy. Seriously, Something's Gotta Give for one of these teams!
---
Deadline for matches is Friday, July 8th at 11:59 Eastern Standard Time.
Voting will start at this time and conclude on Sunday, July 10th at 11:59 Eastern Standard Time.
[CST is one hour earlier. GMT is five hours later.]