LIVE! From The Pepsi Center - Denver, Colorado!
XWA Grand Prix Finals: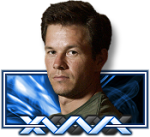 EBR vs. Danger Liam
EBR and Danger Liam. These two men have fought battle after battle to make it to this point and yet only one will end up walking away with the final prize. A title shot at DGX at the Pay-Per-View. Both men want it, badly; with each of these competitors having different reasons for wanting a one on one showdown with The XWA World Heavyweight Champion. For EBR, it is a history years and years in the making; one that will certainly be put into print when both men have either hung up their boots or killed each other in the ring, whichever comes first. For Danger Liam, it is about retribution for constant humiliations and personal defeats; from having to forfeit and then lose the XWA Tag Team Championships to the firing of Liam's personal referee. But only one man can walk away with that chance once the dust has settled. Now it is just a question, of who wants it more?
---
Deadline for matches is Friday, July 8th at 11:59 Eastern Standard Time.
Voting will start at this time and conclude on Sunday, July 10th at 11:59 Eastern Standard Time.
[CST is one hour earlier. GMT is five hours later.]