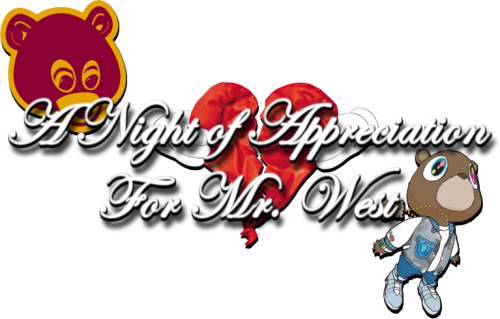 Coming LIVE from Los Angeles, California!
"XWA A Night of Appreciation for Mr. West" Theme Song
"All of the Lights" by Kanye West
The Main Event!
Tag Team Championship Match
Alex Sean
&
DGX
vs.
Danger Liam
&
???
It was at XWA Christmas Kaos where we saw one of the most memorable battles in XWA history as Alex Sean and DGX, Tempest and Danger Liam, and Jack Hazard and Satine X squared off in the first-ever Faction Frenzy match for the XWA Tag Team Championship. In what could be considered an upset, Danger Liam and Tempest overcome the odds and claimed victory on that night, albeit not without a little bit of controversy. As a result of the confusion regarding the legalities of the match as well as who was allowed to serve as an official and who wasn't, the booking control that Danger Liam and Tempest had fought so hard to attain went to Rated X, and the XWA Tag Team Championship was held up to be decided at our PPV event. Since then, it's been a treachorous road for the XWA loyalists. After Alex Sean seemed to be turning away from his comrades in Rated X, he ended up costing Tempest not only a match for the XWA World Championship against DGX, but it was also an encounter wherein Tempest's very in-ring career was on the line. Likewise for Danger Liam, after having been forced to compete in several grueling encounters against the likes of Drama and Rose, one would assume he won't be walking in to the building 100%. With the odds seemingly on their side, will Alex Sean and DGX continue Rated X's championship success, completing a clean sweep of all the XWA's titles, or will Danger Liam and his mystery partner once again overcome the odds and finally claim the XWA Tag Team Championship for the loyalists?
* Deadline for Matches is Saturday, February 26th, at 11:59 PM EST.*
* Deadline for Voting is Monday, February 28th, at 11:59 PM EST.*