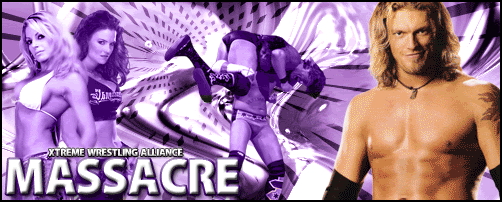 LIVE! From the Colonial Life Center in Columbia, South Carolina – December 9th Deadline

International Title Championship Match!
The holidays are a very important time of year and that applies to people all around the world. Such a sentiment is not lost on International Champion Lucas Talbot. After spending another year so far from home without so much as a visit, Lucas promptly informed Richard Maxwell that he would not be appearing at X-Mas Kaos as he would be returning to the homeland in which he takes so much pride in to celebrate Christmas and the New Year. As such, Talbot will defend his International Championship on Massacre rather than at the PPV as planned; facing off against rising star Drake Dysfunction. It's a massive opportunity for Drake and many believe he can pull it off. But will Dysfunction be able to knock the pompous English champion from his pedestal, or will Talbot once more show us the Might of an Englishman?
---
Deadline for matches is Friday, December 9th Deadline at 11:59 Eastern Standard Time.
Voting will start at this time and conclude on Sunday, December 11th at 11:59 Eastern Standard Time.
[CST is one hour earlier. GMT is five hours later.]