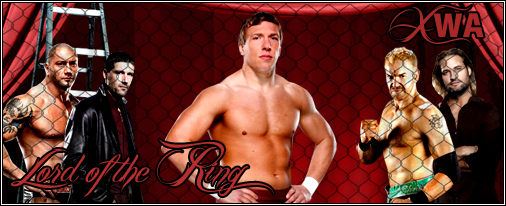 LIVE! from Madison Square Garden in New York City!
XWA HardCore Championship
Danger Liam vs Vestal
The Human Rubik's Cube faces his toughest Championship challenge to date when The One Man Army with a Shovel, Vestal, comes calling, looking to claim his first title shot in years! But has the V-Man bitten off more than He can chew this time?
----
The LOTR Schedule:
Sat. August 21 -

Card Posted


Fri. August 27 -

{2nd Round Deadline}


Sun. August 29 -

{2nd Round Voting Ends}


Mon. August 30 -

{LOTR Final Match Announced}


Sun. September 5 -

Match Deadline for Show


Tues. September 7 - Voting Ends