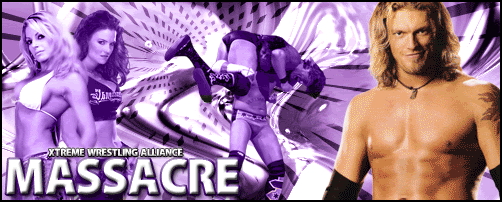 LIVE! In a Command Performance for the Royal Family at the Evening News Arena in Manchester England!
5 Minute Job Interview!
Mongrel vs The Fan
Determined to be seen as his own man and not simply an extension of his Legendary father or his Tag Team brother, Mongrel finally sets out on his own path tonight! But who's his first opponent? Howabout the Internet Blogging Sensation known as TheFan as he makes his in-ring debut...though, since we can't find any record of his ever being in ANY professional wrestling competion before, we sure hope he knows what he's doing by agreeing to this match. If he somehow survives in the ring for five full minutes with Mongrel, The Fan will actually get an XWA contract!
......
Deadline for matches is Friday, November 26th at 11.59 Eastern Standard Time.
Voting will start at this time and conclude on Sunday, November 28th at 11.59 Eastern Standard Time.
[CST is one hour earlier. GMT is five hours later.]