DAVE
O'CO
NNOR

Basic Info
Name: David Darrel O'Connor
Age: 33
Alignment: Heel
Billed From: Boston, Massachusetts
Nicknames: The Maniac, The Madman, XWA's most violent man
Weight: 218lb (99kg)
Height: 6' 2" (1.88m)
Biography.
He was born and raised in South Boston Massachusetts descended from Irish immigrants, the eldest of three male brothers and a man made to be the best fighter ever. During his highschool and college years he was an amateur wrestler and boxer like his father. On his 20's, he started training in Tae Kwon Do but quickly shifted to Muay Thai and Jiu-Jitsu before settling into MMA. When he was 25 he entered the the not-so-legal cage fighting and bare-knuckled boxing scene, he left it because he ended up in jail after a police raid in one of the fights. During his early 30's he became a professional MMA fighter and after 3 years he was forced to retire because a series of scandals about him being a very violent fighter, his wife's fixing fights and his use of illegal attacks broke out. His forced retirement made him want to train to become a wrestler along with his wife.

Alissa has been his partner since they were in highschool, since then they have always been together as a couple. She is said to be a bad influence since she got into trouble for many things and dragged him in with her, she's the reason he did not finish college, got into illegal fights and even spent time in jail. As a small detail, he has a stylized rose tattoo with the name Alissa on his shoulder in honor of his wife and a tattooed wedding band with celtic scribles in his ring finger.
Gimmick.
Dave is mostly quiet and stoic while Alissa is the one who talks, he will protect his wife at all cost and is brutal when angered. Alissa is cocky, hot-headed, violent and not afraid to attack either man or woman, she will send Dave to roughen up or intimidate if necessary. All these qualities make her power-hungry and will use any tool she has to get everything on her favor, also there is a rumor going around that her boots are steel tipped, that she pays/intimidates referees and talent.
Appearance
Pic Base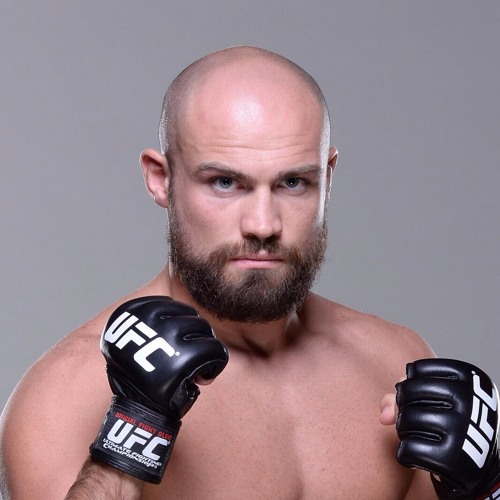 Cathal Pendred
Ring gear:

Black MMA gloves with the words "MADMAN" in white, black MMA shorts, black mouthguard and short black boots with white details.
Entrance Gear:

Black hooded leather jacket, black MMA gloves with the words "MADMAN" in white, black MMA shorts, black mouthguard and short black boots with white details.
Hardcore Match Gear:

Dark grey tank top, blue jeans, black mouthguard, black MMA gloves with the words "MANIAC" in white and black biker boots
Street/Backstage Gear:

Black hooded leather jacket, dark grey tank top, blue jeans and black biker boots
Entrance
Entrance Theme:
"I'm Shipping Up To Boston" by Dropkick Murphys
Entrance Text:
The lights go out and Alissa's face appears on the screen laughing maniacally only to slowly die down, then ominously her voice speaks in gaelic.

Alissa O'Connor: Tiocfaidh ár lá...

Then Dropkick Murphys "I'm Shipping Up To Boston" intro starts to blast through the PA system and when the drums start to play Dave and Alissa O'Connor walk out to the top of the ramp. Dave looks down to the ring with laser focus while she stares at the crowd with a smirk of disdain.

Hana Ramirez: Making his way to the ring, accompanied by Alissa O'Connor, from Boston Massachusetts, weighing in at 218 pounds, he is "The Maniac" Dave O'Connor

As the music picks up speed, the red-haired goddess walks down the ramp in front of her husband who is wearing a black hooded leather jacket on top of his fighting gear. When they reach the bottom of the ring he opens up the middle ropes for his wife to get inside, shortly after her he steps into the ring and takes off his jacket putting it on the floor as he starts to warm himself up for the match. Meanwhile, Alissa grabs a microphone stares at the crowd with disdain and says in an angry voice.

Alissa O'Connor: Rough

him/her/them

up, babe.

After that, she walks out of the ring as he punches both fists together while twisting his head.
In Ring
Wrestling Style
MMA style striker, when wrestling he still takes an MMA stance and will be very stiff on many of his strikes. His mentality towards wrestling is that it needs to look real, like an MMA fight and a fight needs to make sense. Finally, he does not do aerial stuff, collar and elbow, arm wrenches, chops or any of that stuff.
He usually focus his matches in working one single part of the body first as his offensive attacks show, these can be either head, torso or legs.
Taunt
After doing one of his signature moves he will usually signal to his opponent to come here with both hands.
Finisher
Main:
Flying Knee (High Impact High Knee)
Secondary:
Kimura Lock
Desperation: (Only when all else has failed)
Southie Beating (Arm trapped foot stomps until opponent passes out)
Moves:
Signature Moves
01.
Jumping 12-6 elbow followed by a front kick to the chest.
02.
Muay Thai clinch followed by knee strikes to the face.
03.
Cornered punches to the gut.
04.
Step Up Knee Strike
05.
MMA Elbow Strikes
Rebound/Running Moves
01.
Superman Punch (Springboard or regular)
02.
Running Knee Strike
03.
Lou Thesz Press
04.
Bicycle Kick
05.
Spear
Strike Moves
01.
Boxing Punches (All types: jab, cross, hook, bolo, rabbit & overhead)
02.
Superkick (High side kick against aerial opponents)
03.
Roundhouse Kick (To any part of the body)
04.
Back Elbow (Spinning, corner or regular)
05.
Uppercut (European and throat thrust)
06.
12-6 Elbow (Jumping or standing)
07.
Back Kick (Jumping or standing)
08.
Back Fist (Spinning or regular)
09.
Spinning Heel Kick
10.
Forearm Smash
11.
Forearm Clubs
12.
Elbow Smash
13.
Oblique Kick
14.
Front Kick
15.
Headbutt
Submissions
01.
North-South Choke
02.
Joint Manipulation
03.
Half Nelson Choke
04.
Guillotine Choke
05.
Ankle Lock
Throws
01.
Overhead Belly to Belly Suplex
02.
Cradle Tombstone Piledriver
03.
Deadlift Gutwrench Suplex
04.
Release German Suplex
05.
Double Leg Takedown
06.
Lateral Drop Throw
07.
Single Leg Suplex
08.
Rice Bale Throw
09.
Biel Throw
10.
Hip Toss
----------------------------
ALISS
A O'C
ONNOR
Basic Info
Name: Alissa Marie O'Connor (née Conrad)
Age: 32
Alignment: Heel
Billed From: Boston, Massachusetts
Nicknames: The Red-Haired Goddess, The Madman's Wife
Weight: 125lb (57Kg)
Height: 5' 7" (1.70m)
Appearance
Pic Base
Taeler Hendrix
Ring Gear:

Black sports bra, black combat hand wraps, dark blue jeggings, black knee pads and black wrestling boots.
Entrance Gear:

Black sports bra, black combat hand wraps, dark blue jeggings, black knee pads, black wrestling boots and black leather jacket.
Backstage/Ringside Gear:

White low cut tank top, black leather jacket, dark blue jeans and black knee high boots.
In Ring
Finisher
Main:
Curb Stomp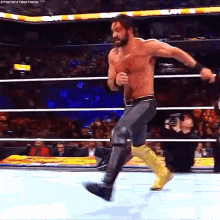 Signature Moves
01.
Punt
02.
Haymaker
03.
Knee Lift
04.
Single Leg Dropkick
05.
Pistol Whip (Deliver a forearm strike inwards and sideways onto a crawling opponent's temple in a swinging motion
[1]
)
Throws
01.
Belly to Back Suplex
02.
Snap Suplex