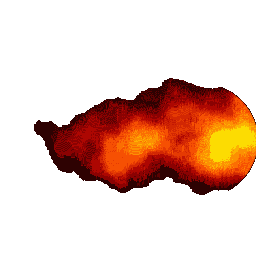 BASIC INFORMATION
NAME:

Travis Levitt



AGE:

27



HEIGHT:

6'4



WEIGHT:

200lbs



HOMETOWN:

Richmond, VA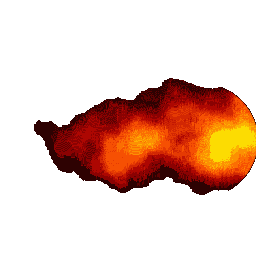 CHARACTER INFORMATION
PIC BASE:

Jensen Ackles



ALIGNMENT:

Face



NICKNAMES:

The Dragon, Levy, The Richmond Raider; The Fireball Fanatic, DC's Dragon



APPEARANCE (IN RING):

Levitt typically wears a pair of long black tights with flames down each side, as well as black boots, black gloves, and orange knee and elbow pads.



APPEARANCE (NON-WRESTLING):

Levitt is usually wearing Jeans, a plain collared shirt, and either a leather or a military jacket. He looks a little scruffy, but at least he's always comfortable.



ENTRANCE MUSIC:

''Light Em Up' by Fall Out Boy



ENTRANCE CODE:

To Be Added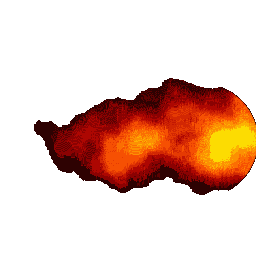 STATS
STRIKES
»
||||||||
||
GRAPPLES
»
||||
||||||
STRENGTH
»
||||||
||||
SUBMISSION
»
||||||||||
DURABILITY
»
|||||||
|||
TECHNIQUE
»
|||||||||
|
PSYCHOLOGY
»
|||||||
|||
SPEED
»
||||||||
||
CHARISMA
»
|||||||
|||
HARDCORE
»
|||||||||
|
STAMINA
»
|||||||||
|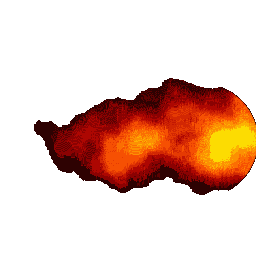 BIOGRAPHY
Levitt was born and raised in Richmond. A lifelong wrestling fan, and the child of a difficult home, the moment Levitt could leave, he did, and at 18 Travis was wrestling around the independents, learning as he went. Tagging with his best friend, Reece Perry, both men won a few Tag Titles, before finally joining PRW in the June of 2008. Reece son won the Cyanide Title, ending the looooong reign of Zangetsu, and the Raiders were feuding with Rated X, until Levitt busted his collarbone, and Reece went back home to look after the family business.
With no Tag Team, Levitt waited until his collarbone was healed, and then took back to the Indies. Taking a tour of Japan, Levitt was beaten around and around, but took his lumps and kept coming back, looking to learn more and more. Slowly Levitt learned, and after gaining more knowledge then he thought possible, Levitt came back to the States and again joined PRW in 2011. His first match back he lost to Hall of Famer Twin K, but impressed enough in his debut to earn a X-Division #1 Contendership match. Levitt won the Contendership, but fell short against Chaos the Clown in his title match.
Levitt then moved onto a tag team with Malik Logan, but with the team struggling to get off the ground, Levitt took another chance to earn an X-Division title shot, and this time not only won the shot, but came up with the gold against Chaos in the rematch, ending the 244 day reign of Chaos with a Ganso Bomb. Levitt then started offering challenges freely and ran through a few people, before Canary Kid busted his collarbone once more, and took away his X-Division title in the process.
This time though, Levitt was only out for 3 months, and when he came back he cashed in his rematch and took down the Kid, getting his belt back. This time though, he was only a champion for 30 days, before losing the belt to Ninja MAGIC. Levitt then stepped into a war against The Cure of PRW, fighting to defend PRW's honour, and eventually vanquishing 'The Cure' Matt Caje in a HIAC match at SummerFest. Levitt would then challenge Ninja MAGIC for his Undisputed Title, but would tear his hamstring in the match and be gone from PRW for months. Levitt would return for the 2013 SuperBattle, but would be tossed quickly by old foe Caje and tweaked his injured hamstring in his short stay, putting him back on the sidelines.
Levitt also came over to XWA for a brief tour, but his runs were constantly pulled short by injury. The highlight of his run was being the third member of the Frontline with Diamond Jack Sabbath and Dan Bennett, protecting XWA from anyone trying to destroy it. And with XWA coming back once more, Levitt again seems to be readying himself for war.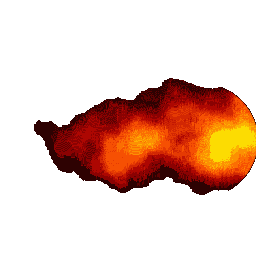 ACHIEVEMENTS
2 x PRW X-Division Champion
2 x PRW Cyanide Champion
4 x EWB Tag Team Champion
MOVE SET
FINISHERS
DRAGON SUPLEX
(Full Nelson Suplex – Usually Bridges into Pin)
VIRGINIA CHOKER
(Tazzmission/Katahajime)
CAPITOL KRUNCH
(Evenflow DDT)
PRE-FINISHER SETUP MOVE


Fireball [SPITS]
(ILLEGAL)
Will often try and distract the referee, or hit his opponent with it while the ref is out of position.
Doesn't always have to be used, but when the chance is there, he takes it
TRADEMARKS
FLAMING FOOT
(Superkick)
GATEWAY TO GLIMMER
(Top Rope Diving Headbutt)
LEVY CUTTER
(STO)
LEVY LOCK
(Sharpshooter)
SPYROS STRIKE
(Helluva Kick)
REGULAR MOVES
STRIKES
European Uppercut
Knife Edge Chop
Backhanded Chop
Back Elbow
Elbow Smash
Back Kick
Enizguri
Toe Kick
Savate Kick
Spinning Back Fist
Mounted Punches
Palm Strike
Senton
Throat Thrust
Eye Rake
Short-Arm Clothesline
Roundhouse Kick
Knee Drop
Elbow Drop
GRAPPLES
Armdrag
Hip Toss
Snap Suplex
Belly-to-Belly Suplex
Inverted Atomic Drop
Brainbuster
Reverse DDT
Bulldog
Double Underhook Suplex
German Suplex
Back Suplex
Swinging Neckbreaker
Throatbuster
Gutbuster
Fisherman Suplex
Corkscrew Neckbreaker
Headlock Takedown
One Handed Bulldog
Samoan Drop
SUBMISSIONS
Armbar
Single Leg Crab
Rolling Kneebar
Camel Clutch
Sleeper Hold
Dragon Sleeper
Abdominal Stretch
DIVING
Springboard/Slingshot Clothesline
Diving Leg Drop
Flying Clothesline
Missile Dropkick
Springboard Dropkick
Springboard Roundhouse Kick
Slingshot Plancha
Suicide Dive
RUNNING
Running Clothesline
Shining Wizard
Forearm Smash
Rolling Wheel Kick
Hurricarana
Running Knee Drop
Senton
Roaring Elbow
CORNER
Superplex
Tower Of London
Super Back Suplex
Triangle Dropkick
Avalanche Splash
Running Face Wash
Basement Dropkick
Blockbuster
Hanging Neckbreaker
Monkey Flip
Boot Choke
Shoulder to Midsection
Multiple Kick
WRESTLING STYLE
Levitt is a technical master that works a slow methodical style. Loves a good brawl, and is not afraid to bust out weapons. When there are rules, levitt will try to isolate a body part and wear it down. When there are no rules, Levitt just tries to hurt his opponent.
Match History
(Wrestler) vs. (Wrestler)
Winner: (Wrestle)r
(Update with this pattern after every match you participate in.)

Travis Levitt vs. Chaox
Winner: Travis Levitt