Name.
Dom Harter
Age.
26 - 06/05/1992
Alignment.
Heel/Neutral Evil
Billed From.
Cambridge, ON
Nicknames
The Tenacious Little Bastard, The Fratboy Assassin, The Most Honest/Humble Man In Wrestling
Weight.
235 lbs
Height.
6'0"
Biography.
Born in Cambridge, ON but raised in Worcester, MA it may come as a surprise to some that Harter had a relatively uneventful and seemingly happy childhood. There was no excuse his parents could come up with to explain why he was always getting into trouble at school. Some say he just fell in with a bad crowd. Whatever it was, Dom never finished his education, leaving high school at the age of seventeen. Dom briefly wrestled for a Canadian promotion called SCCW in 2010/11, capturing their tag team and barbaric titles, but was suspended after his arrest for assault. After being abandoned by his friends and colleagues, Dom returned to Massachusetts and signed up with Saints Haven, the Isaac Bronco wrestling training facility in nearby Boston, MA. One day, Dom recalls it vividly, he saw Malcolm Drake 'wrestling' with another student. The reckless disregard for his opponent's well being drew Harter to the enigmatic Drake, reminding him of his former friends. After the expulsion of his new idol, Harter finished his training at Saints Haven, trying to emulate what he saw on that magical night - much to the chagrin of his trainers.

Harter spent nearly two years under the tutelage of Malcolm Drake; the pair of them formed The Murder and dominated FGA during 2013, arguably helping to change the landscape of the promotion during the year. Harter went on to capture the FGA Championship after earning a title shot by winning the Gold Rush Rumble, defeating Chris Q. He soon lost the title back to Chris Q before setting his sights on the new FGA Mid-Atlantic Tag Team titles. The Murder went on to win the tournament designed to crown the inaugural champions and they held the belts under Harter was suspended for assaulting Tiffany Lawrence Michaels in the Fall. After heated feuds with Chris Tryon and Chris Bond, Harter once again become the number one contender for the FGA Championship. He failed in his endeavors at International Incident, but after the now FGA World Champion was suspended indefinitely for striking a Spike TV official, the belt was vacated.

Harter won the Gold Rush Rumble for the second year in a row to become the FGA World Champion in Spring 2014. During this time, his fellow crows, Malcolm Drake and Bob Pooler stopped making appearances on FGA shows. It wasn't until September 2014 - after Dom had lost and failed to recapture the FGA World Championship from Jimmy Page - that Malcolm Drake reappeared, apologizing to the fans for his past actions. This sparked another intense rivalry that spanned the latter part of 2014. The two of them met in a First Blood match at Capital Combat and a Dog Collar match at Final Frontier in that year, with Malcolm Drake emerging victorious in the final contest. After that defeat at the hands of his former mentor, Dom is looking to realign his goals here in FGA and try and become the first man to achieve a Grand Slam.

Harter won the Pride Championship from Sunshine Scandalous Tony Carmine in 2015, before losing it a few months later. That same night he was eliminated from behind in the Gold Rush Rumble, robbing him of his third consecutive victory. Dom attacked the referees and earned himself a ninety suspension. A brief feud with Cyncity followed upon his return to action, which led to a hair vs. contract match. Unfortunately Dom lost, and Cyncity shaved him bald in the Fall of 2015.

It was during this time in which Harter also competed for Sin City Wrestling. There he would compete for nearly eighteen months and go on to capture the Grand Slam. His first title win was the Heritage title, which he captured after defeating Decker Watts in a heated rivalry. After becoming champion, Harter showed his true colors and drew the crowd's ire as he went on to defend the belt several times before eventually losing it to Valerie Lamb. After that, the Tenacious Little Bastard set his sights higher at the Vegas Championship, thus beginning his rivalry with Jenny Knite and Harter's ongoing aversion to wine. Long story short: ipecac! After losing the Vegas Championship in a fatal fourway match - in which he was not pinned! - Dom was granted the vacant Money In The Bank briefcase by his friend and GM, The Carb Dog. He would quickly cash in his prize on the White Haired Freak, Legacy, who had just successfully defend the Global title. The two men would battle back and forth for several months, trading the belt. Harter's second reign as Global champion came to an end, and he set his sights on what eluded him - the Grand Slam! Fortunately his best friend, Brytain Rollins, had recently signed for the company and the pair teamed together as Glory and Gore. They soon captured the SCW World Tag Team titles, thus completing Harter's grand slam. After that, injuries began to rack up and Dom's lucky streak began to wane.

Harter suffered a dislocated shoulder with accompanying muscle injuries at Final Frontier 2015, which sidelined him for six months. He returned at All Star Showdown after having turned over a new leaf to defeat the wrestler who injured him six months prior. After that Dom, with the support of the FGA fans, helped to take on The New Kings and Usual Suspects, and continued his Grand Slam quest. That culminated in the Spring of 2017 when he defeated Annie Zellor to finally capture the Mid-Atlantic Legacy title. He lost it shortly thereafter, but that was all enough to earn Dom Harter a place in the FGA Hall of Fame.

Harter's time as one of the top faces in FGA also saw him debut in HKW as a mystery entrant in the Rumble 2 Destiny. His performance in the match and after emerging victorious in his rivalry with Christian Kane, Dom found himself in contention for the Destiny Cup, which he managed to bring back to Subversion in the Spring of 2017. After being drafted to Defiance, Harter set his sights on Felicity Banks and the World Championship. His first shot ended in dubious circumstances as Jinzai (the third entrant in a triple threat) joined forces with Jaxon Queen to attack Dom, and allowed Banks to cover him to retain. The rematch was set for Titletown a few months later, but Banks emerged victorious again to deny Dom his first title in HKW. After Banks and Emilio Vialpando turned on Dom and Jackie Fowler during War Games, forming Upper Echelon in the presence, Harter found himself a new enemy. Over the next eighteen months he would try to bring down the faction. The first strike came when he defeated Tony Carmine, before things started to go wrong for UE. Banks, Carmine, and Queen left the company, leaving Dom to focus on Jinzai and Vialpando, and the HKW World Tag Team titles. It was here where Dom reformed his one time tag team with hiw now girlfriend, Annie Zellor.

Unfortunately, back in FGA, the course of true love never did run true; Harter turned his back on the fans at All Star Showdown VI and attacked Jimmy Page with the help of The New Murder. Their ranks were bolstered a few months later Chris Bond betrayed Jimmy Page at Patriot Games, joining forces with The New Murder with The Crimson Baroness in tow. In late 2017 Dom feuded with Lowri Moss after a series of pranks escalated out of control, before defeating her at Final Frontier 2017. But Moss soon joined forces with Neal Durden, Sadie San Francisco, and Jimmy Page to battle against The New Murder. They were joined by the returning Malcolm Drake before the Steel Warfare match at 2018: A New Odyssey, which The New Murder lost.

Since then Dom hasn't been seen on FGA television. Rumors circulated about an injury, or a dispute with management. But now he's back in FGA, and he's brought some friends with him.
Championships and Accomplishments.
Teams and Alliances.
Team Name
Ascended Supremacy, with Jace Parker Davidson, Tara Michaels, and Constance Monroe, 2010
The Murder, with Malcolm Drake and Bob Pooler, 2013
Glory and Gore, with Brytain Rollins, 2015
The Tenacious Wrecking Crew, with Annie Zellor, 2017
The New Murder, with Annie Zellor, Jaelynn Ramsey, Chris Bond, The Crimson Baroness, and Fenrys (formerly Mercy Williams and Molly Reid), 2017-2018
Other Promotions And Tenures
SCCW
FGA
PDW
SCW
HKW
Kamikaze Pro
Appearance
Pic Base
Chris Brookes
Ring gear:
Hand and wrist tape on both hands up to the forearms.
Black pants with decorations.
Black knee high wrestling boots.
Leather jacket, one of his own t-shirts, and bandana (entrance only)
Jeans and t-shirt usually.
Entrance Theme:
"Low Self Opinion" by Rollins Band
Entrance Text:
The opening chords of "Low Self Opinion" begin to play throughout the arena as the crowd really, really begin to boo. After nearly twenty seconds or so, Dom Harter finally steps out from behind the curtain, and the boos only grow louder than before! The Tenacious Little Bastard throws his arms out to either side as he surveys the scene, soaking in the boos and the jeers. Slowly, Harter pulls the bandana down from over his face to reveal the ever familiar crooked grin plastered on his face, before posing with his arms out to the side again.

Announcer Introduction: Ladies and gentlemen, hailing from Cambridge, Ontario, Canada, weighing in at 235 pounds ... He is 'The Tenacious Little Bastard' DOM HARTER!

Harter begins to stride down the aisle, nodding his head to the music as he pays little mind to the fans. They continue booing though, as Harter climbs up the ring steps. He stops on the apron, wiping his feet before he climbs in through the middle rope; once inside the squared circle, Harter climbs up to the middle rope, and removes his leather jacket and bandana, ready for the match to start.
In Ring
Wrestling Style.
Smashmouth/Brawler; has a penchant for wearing opponents down with strikes - Harter Hits Harder! - before utilizing his plethora of slams and suplexes. Will take every opportunity to taunt the fans and his opponent(s) to try and get into their heads. Or even just to fire them up if he wants a proper fight. Avoids the top rope - see injury history. Has been learning some high flying attacks during his tenure teaming with Annie Zellor, but are rare and for special occasions (such as his matches here in XWA?). Will cheat.
Finisher
Main
- "Silent Machine" (impact driver)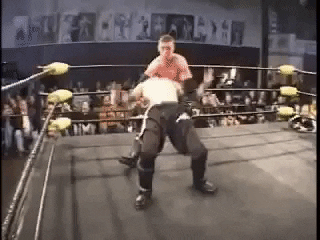 Secondary (optional)
- "Last Exit" (Lifting Double Underhook Piledriver)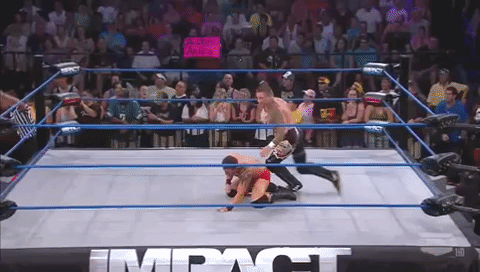 Moves:
Signature Moves
01.
Down With The Crown - Tombstone Pilerdriver (On Apron)
02.
Empty Shell - Dragon Sleeper
03.
Fuckboi Bomb MK I & II - Pop-up Powerbomb/Turnbuckle Powerbomb
04.
Cutter Boi - Slingshot Cutter (dazed or rebounding opponent)
05.
Harter Hits Harder - Running knee lift to bent over opponent, followed by lariat to turn opponent inside out.
Aerial Moves
01.
Shotgun Dropkick (off apron) *RARE*
02.
Tope Con Hilo *RARE* (youtu.be/3EDLhYkvEFE)
Rebound/Running Moves
01.
Lariats (from any and everywhere; see finishers for exception)
02.
Facewash to opponent seated in corner
03.
Yakuza kick
04.
Swinging neckbreaker
05.
Running double knee lift to opponent in corner
06.
Spinebuster (plus sit-out variant)
07.
(Snap/Running) Powerslam
Strike Moves
01.
Knife-edge chops
02.
(Ripcord) Headbutt
03.
(Discus) Forearm/elbow smash
04.
European uppercut
05.
Knee lift
06.
Soccer kick to spine
07.
Garvin stomp
Submissions
01.
Single leg Boston crab (w/ kicks to the back before)
02.
Spinning inverted figure four ankle lock
Grappling Moves
01.
Fisherman Buster
02.
Shoulder thrusts/knee strikes in the corner
03.
Samoan Driver
04.
DDT (Single Arm/Snap/Reverse)
05.
Neckbreaker (plus swinging variant)
06.
Piledriver (plus pulling variant)
07.
Ushigoroshi