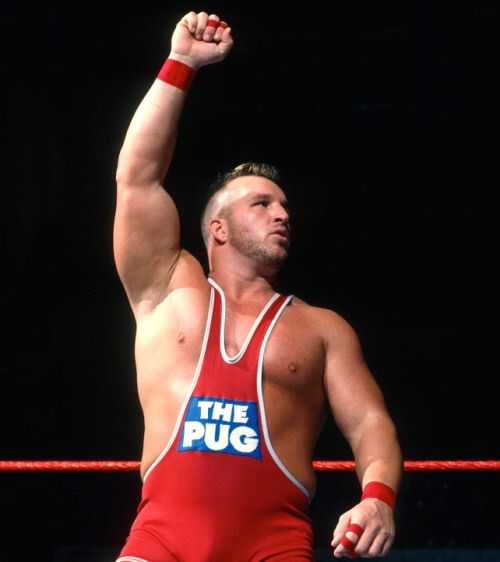 BASIC INFORMATION
NAME
John Johnson
HOMETOWN
A Regular Part of Town, Indiana
NICKNAME(S)
"Regular"
AGE
37
HEIGHT
5′ 11″
WEIGHT
227 lbs
ALIGNMENT
Face
BIO
"Regular" Johnny Johnson was the average 8 year old boy, who once saw his favorite Henry Awesome on the XWA prequel, XWA '89 and dreamt of being in the squared circle himself. Unbeknownst to him, this would come to him late in his third decade on earth as Bella Quinn as pulled her "emergency backup jobber card" when most of the enhancement talent seemed to get injured too quickly.
Johnson comes to us from a
regular
sized middle-class suburb in the Hoosier State of Indiana. Like most boys, Johnson joined sports, more specifically Amateur Wrestling, doing so good that he'd end winning some trophies that he can show his grandkids one day.
Married to wife, Janice. The two have the regular four family household, having a son and a daughter, both of which they are the most proud of. Another achievement the Johnson's are proud of is the fact that they've got their 2017 Hyundai Sonata Hybrid, a car in which saves the family lots of money on gas because the car needs none!
ENTRANCE INFORMATION
THEME SONG
Regular John – Queens of the Stone Age
EXAMPLE OF ENTRANCE
Code: Select all
The chords of Josh Homme's guitar rings in the beginning of "Regular John" and out from gorilla position comes [i]"Regular" [/i]John Johnson! He stands tall, lifting both arms as he points out to the crowd. Walking down the ramp, he slaps the hands of the fans in attendance before reaching the edge of the ring. He walks to the steel steps, running up them to get into the ring. He points to the crowd for another time, before settling in a corner waiting for the bell.
APPEARANCE INFORMATION
PICTURE BASE
Alex "The Pug" Pourteau
ATTIRE
RING GEAR:
A singlet of various colors with the word "Regular" written in Comic Sans MS font on the front. Wrist tape, Knee pads match whatever color he's wearing that week. Johnson wears black boots. #Regular
WRESTLING INFORMATION
STYLE
Thanks to his Amateur background, Johnson style could only be described as that of freestyle, where you have the combination of some mat wrestling and some power moves. Johnson's very strong in the upper body region of his body, meaning that he's not afraid to deadlift you if need be.
SIGNATURE MOVES
Abdominal stretch
Slingshot suplex
Bridging/Release belly-to-back
Bridging/Release/Rolling German
Overhead belly-to-belly
FINISHING MOVES

The Regular Johnson
[Spin-out powerbomb]