Just as one Catastrophe occurs, Jericho happens.
With the craziest card of the year, EVERY match with a stipulation, it's...
Broadcast exclusively on The Xperience
LIVE! From the Wells Fargo Arena in Des Moines, Iowa (16,980 Capacity),
Broadcast exclusively on The Xperience
Theme Song:
"Vince Russo Theme" by Jimmy Hart
Debut Match!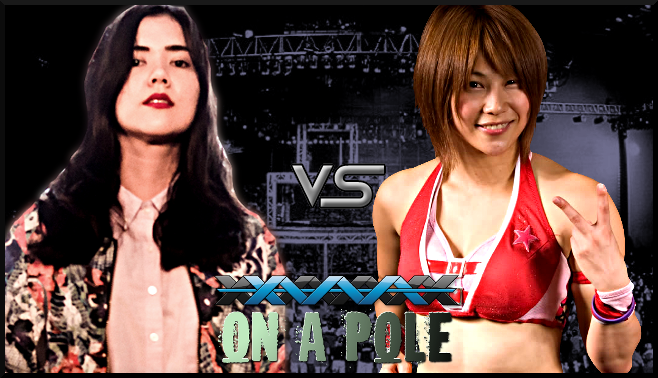 Laurel Anne Hardy vs. OOKAMI no Chi
After her hellacious battle last month, Laurel Anne Hardy returns for more! While the Five Star Match Machine takes a slight break from fighting off the forces of Catastrophe and the Survivors, it looks like the full moon is out and the wolf has come out in the darkness- OOKAMI no Chi has come to the XWA! Recognised for her amazing work in Japan, OOKAMI and Laurel are known friends in the industry, and we're expecting something awesome out of this one!
AS THIS IS XWA ON A POLE, THIS WILL BE A GIMMICK MATCH! MAKE SURE TO CHECK YOUR PRIVATE MESSAGES IF YOU HAVEN'T ALREADY REGARDING THE MATCHES YOU CAN USE FOR THIS MATCH!
--------
Deadline for matches is 27th May 2016 at 11:59 Eastern Standard Time.
Voting will start at this time and conclude on 3rd June 2016 at 11:59 Eastern Standard Time.
[CST is one hour earlier. GMT is five hours later.]