Darkness looms as Catastrophe crosses the boarder, it's...
Broadcast exclusively on The Xperience
LIVE! From the Mexico City Arena in Mexico City (22,300 Capacity),
Broadcast exclusively on The Xperience
Theme Song:
"Mucha Lucha" by Los Chicas De Barrio
One on One!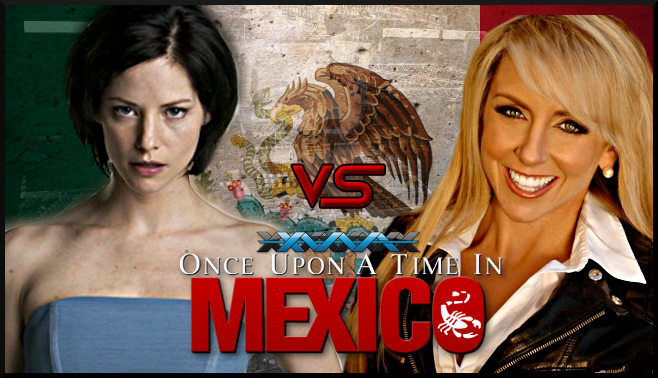 Alice Harris vs. Kaylee Mills
Razer may be Supreme XWA Champion, but it could be argued that Catastrophe's leader Alice Harris has done her best to mame sure we all know that she rules the roost around here. Last month, two other members of her group fell to Laurel Anne Hardy and Razer, but this month Harris has promised to show what Catastrophe is all about. In her in-ring debut, Alice takes on "Lightning" Kaylee Mills, the impressive young woman who has captured the hearts and minds of XWA fans across the world.

Alice Harris. Kaylee Mills. Two stars- one victor!
--------
Deadline for matches is 16th April 2016 at 11:59 Eastern Standard Time.
Voting will start at this time and conclude on 30th April 2016 at 11:59 Eastern Standard Time.
[CST is one hour earlier. GMT is five hours later.]