Darkness looms as Catastrophe crosses the boarder, it's...
Broadcast exclusively on The Xperience
LIVE! From the Mexico City Arena in Mexico City (22,300 Capacity),
Broadcast exclusively on The Xperience
Theme Song:
"Mucha Lucha" by Los Chicas De Barrio
One On One!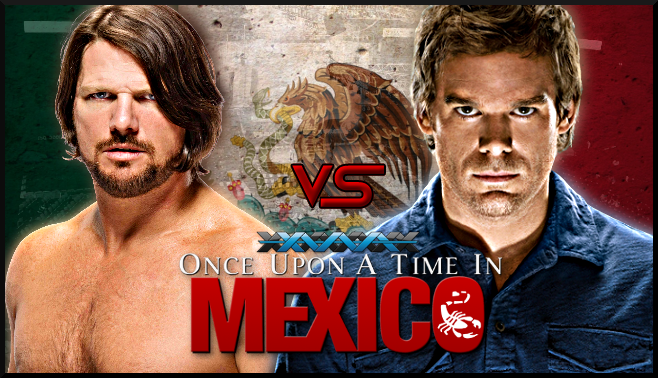 Rob Chapman vs. Dante Cross
Rob Chapman has returned! Once a member of the infamous Whisper's War faction, the War Machine makes a triumphant reappearance. But the past has brought a nightmare back with it! Dante Cross- a star known for his controversial nature- makes his re-entry into the XWA. With both guys vying to carve their names into XWA lore, this could be a new beginning for both of them. Fight or flight, fellas.
--------
Deadline for matches is 16th April 2016 at 11:59 Eastern Standard Time.
Voting will start at this time and conclude on 30th April 2016 at 11:59 Eastern Standard Time.
[CST is one hour earlier. GMT is five hours later.]