Darkness looms as Catastrophe crosses the boarder, it's...
Broadcast exclusively on The Xperience
LIVE! From the Mexico City Arena in Mexico City (22,300 Capacity),
Broadcast exclusively on The Xperience
Theme Song:
"Mucha Lucha" by Los Chicas De Barrio
The Main Event: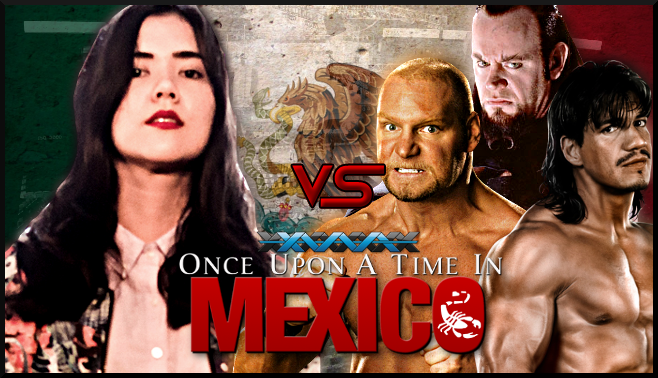 Laurel Anne Hardy vs. A Catastrophe Member??
Laurel Anne Hardy has been at war with Catastrophe ever since the Winter. Revealed last month to be in league with The Survivors, Catastrophe have set their sights on the eccentric star with the intention of getting rid of her once and for all. But it's not all been plain sailing- at The Good, the Bad and the XWA, Laurel teamed with Razer and defeated two members of the four-person supergroup.

Tonight, she has thrown out the challenge to yet another member of the group to the XWA's first DEATH MATCH in a very long time. All plain sailing from here?
--------
Deadline for matches is 16th April 2016 at 11:59 Eastern Standard Time.
Voting will start at this time and conclude on 30th April 2016 at 11:59 Eastern Standard Time.
[CST is one hour earlier. GMT is five hours later.]