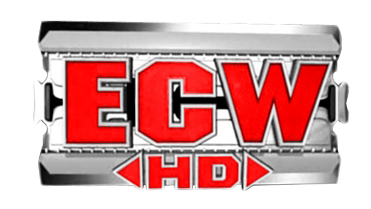 Brought to you by: WWE Network
February 16, 2010 marked the end of the road for ECW and it was long thought to dead and gone for good. After hosting a huge press-conference, WWE CEO Vince McMahon announced to relaunch of the it's one defunct brand and named none other than Paul E Heyman in charge of overseeing the every day duties of the reborn brand. Vince made it very clear they he was giving one-hundred percent control of the brand and was free to do as he pleased. The weekly show will air every Saturday Night at 11 PM and exclusively through the WWE Network for an hour with every fourth show being a SuperShow Hardcore Heaven which will air for two hours. The brand will also by pass the PG rating and was given the green light to run with an R rating. Wrestlers from both RAW and SmackDown LIVE! are welcomed to the brand so long as they are given the okay by Vince himself.
Current Champion:
Vacant
ECW EXTREMIST

Finn Balor
with duties on Monday Night RAW
Rhyno
ECW Exclusive
Neville
ECW Exclusive
Jeff Hardy
with duties on Monday Night RAW
Dolph Ziggler
with duties on SmackDown LIVE!
Shelton Benjamin
with duties on SmackDown LIVE!
The Brian Kendrick
ECW Exclusive
Zack Ryder
ECW Exclusive
Hurricane Helms
ECW Exclusive
Chris Sabin
ECW Exclusive
TJP
ECW Exclusive
Goldust
ECW Exclusive
Cesaro
with duties on Monday Night RAW
Sheamus
with duties on Monday Night RAW
Austin Aries
ECW Exclusive
ECW Staff

Paul Heyman
ECW Commissioner
Rob Van Dam
ECW Head of Talent & General Manager
Joey Styles
ECW Play-by-Play
Val Venis
ECW Color Commentator
ECW Show Schedule
ECW #001
3.10.18
Philadelphia, PA - ECW Arena
ECW #002
3.17.18
Philadelphia, PA - ECW Arena
ECW #003
3.24.18
Philadelphia, PA - ECW Arena
Hardcore Heaven #001
3.31.18
Philadelphia, PA - ECW Arena[/SPOILER]