One step closer to Immortality, it's...

LIVE! From the Oracle Arena in Oakland, California (19,600 Capacity)
The Main Event:
The World Champ in ACTION!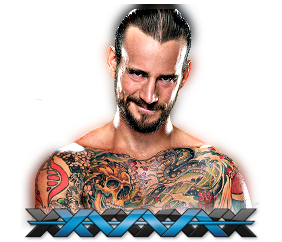 Jericho Shaw vs. Behemath
Your winner and STILL World Heavyweight Champion! Jericho Shaw pulled off possibly the biggest win of his reign last week against Hall of Famer Derrick Jedi, continuing on as the longest reigning World Champion in Modern XWA History. The Jackal faces off in a non-title match in front of his home town crowd against Behemath, a man who debuted last week and fell to the rising star of the XWA, C5 Ion.

Jericho Shaw. Behemath. Main event. Live!
Debut!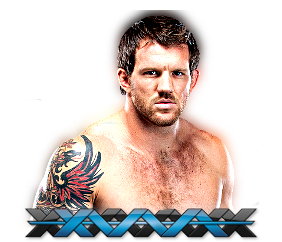 Smith Jones vs. Dylan Carver
A former world champion, Dylan Carver makes his much anticipated and hyped debut in the Xtreme Wrestling Alliance, facing off against someone many class as The Guy in the XWA today, Smith Jones. The Lord of the Ring looks to gather back some of that momentum after being targeted by Gladitorial Champion Razer as of late. Is Carver his way back in? Find out live in this first ever confrontation in an XWA ring!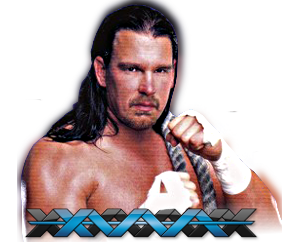 Razer vs. C5 Ion
Arguably the dark horse of the XWA, C5 Ion has been seen by many fans as an underrated star in the XWA. But now, it looks like the Sabbath Regime have finally recognised his talents. Fighting for the title designed for the purists, Ion will battle Razer for the XWA Gladitorial Championship live and in living color!

Will Ion capture the gold? Or are the combined efforts of Razer and Bella Quinn too much?
A Warrior Returns!
Amethyst vs. Jerod Barnez
From the shadows, he rises again. Amethyst has returned to the XWA just in time for Legends season! But is he in the wrong place at the wrong time? Jerod Barnez decreed last week this was HIS time now. Will Amethyst overcome the odds and beat Barnez? Find out Massacre!
ONE ON ONE!
Ace Andrews vs. Mac Villain
Ace vs. Trace! At Legends, the Match that Never Was finally IS! Announced last week, Ace Andrews got the world talking and now for the first time in over a year, he wrestles live on Massacre. But his opponent might very well make sure Ace never reaches his climactic battle with Trace Demon, as Mac Villain comes off an incredibly brutal victory last week, truly putting everyone on notice.

The Villainous One takes on the Billionaire Brawler in this clash of the titans!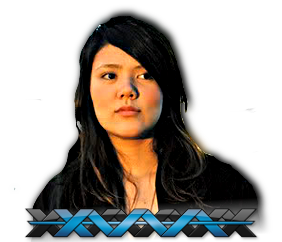 Serena Maxwell vs. Laurel Anne Hardy
"Give Divas a Chance"? We don't do Divas here. Truly history in the making, ladies and gentlemen, as for the first time in XWA history, a Hardcore Championship match is contested between two female competitors. The incredible Laurel Anne Hardy, the reigning Hardcore Champion herself, defends her belt (or crown) against the psychotic member of the Sabbath Regime, Serena Maxwell, who seems to have developed a...questionable interest in Laurel and her title.

Two crazy women in a Hardcore wrestling environment? If you weren't scared of women before, you might think twice after this one...
Opening Contest!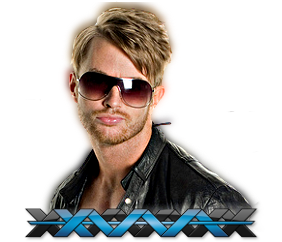 Declan James vs. Joey Edwards
We kick off Massacre with Declan James, Richard J Maxwell's newest investment. But Declan's not been too lucky as of late, failing to regain his Gladitorial Championship and losing to Laurel Anne Hardy last week. But here, he might have a shot at regaining that momentum back, as the Defender of Reality faces Joey Edwards.

Who will start the second to last show before Legends with a victory? Find out on Massacre: Road to Legends Part II!
---
PLUS: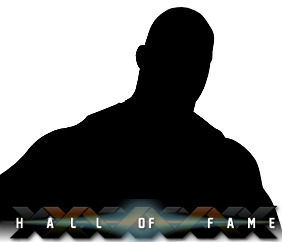 Another XWA Hall of Fame: Class of 2015 entrant will be REVEALED!
--------
Deadline for matches is Wednesday, April 8, 2015 at 11:59 Eastern Standard Time.
Voting will start at this time and conclude on Friday, April 10, 2015 at 11:59 Eastern Standard Time.
[CST is one hour earlier. GMT is five hours later.]