We're on a boat. Again.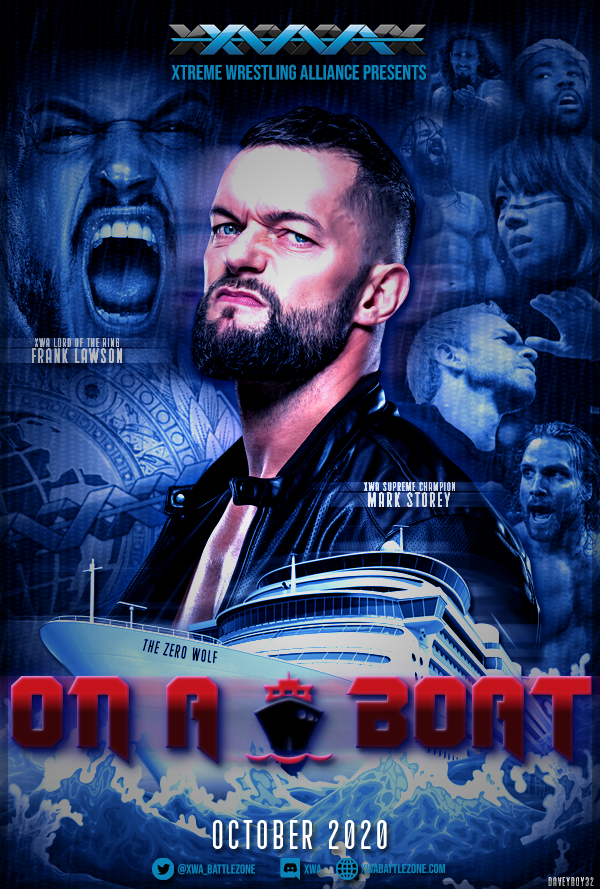 Broadcast exclusively on The Xperience; October 29th, 2020
LIVE! From the Xtreme Cruiselines, off the coast of San Juan, Puerto Rico (1,500 Capacity)
Theme Song:
"Sword of the Ocean" by Grand Magus
Singles Match
Rob Chapman was set to issue an open challenge at XWA On a Boat, but instead of an acceptance for that challenge, he was attacked, brutalized and left permanently scarred by Jace Albright; a very different Jace Albright than the one we last saw facing Albion Gale months ago. Jace then took over the open challenge, deciding to face whoever it was that would've accepted Rob's challenge. That man was Joey Miles. Joey, at the show to support his sister in her match with Danny and to watch, very closely, the match between Kaida Kagome and Troy Spencer, apparently wanted to get in the ring himself and he decided a match with Rob was well overdue; the two are known to despise one another and have spoken about facing off numerous times. Instead, he got Jace, a man he considers a friend. But the Jace he got isn't the Jace he's known. With even Joey left speechless at the attack of Rob, and with everything going on for him mentally after the reemergence of Kaida Kagome, he faces a very different, very dangerous Jace Albright.
--------
Deadline for matches is October 23rd, 2020 at 11:59 Pacific Standard Time.
Results will then go up for the show on October 29th, 2020.
[EST is three hours later. GMT is seven hours later.]